Dr. Nancy Doreo is a naturopathic doctor and chiropractor; Pilates and water aerobics instructor dedicated to fitness and enhancing the conditions of those around her through targeted health interventions and improved nutrition.
She is committed to the ideal of eliminating the causes of illness through chiropractic and naturopathic education, and promotes internal cleansing and increased fitness.
The doctor specializes in Applied Kinesiology. She uses the body's muscle response and reflex as a barometer of health. Modalities include: IV therapy, Prolozone, PRP, UBI / Biophotonic Therapy, EBOO Therapy, Homeopathy / UNDAs, Flower Essences, CranialFacial Release / CFR, Laser LLT, Gentle Manipulation, Activator, Acupuncture Meridians, Neurovascular, Neurolymphatic, Craniosacral Therapy, Massage Therapy, Nutrition, Health and Fitness Appraisal. Labs used: Blood, Microscopy, Saliva, Hair, Urine, Stool and Imaging. Telemedicine visits are available via a secure system.
Providing Personalized Health, Nutritional, and Treatment Programs since 1987 in a Complementary Medicine Holistic Naturopathic Practice.
Science Based Nutrition 
Health Coach
Environmental Medicine
Metal Testing
Chelation & Detoxification
IV Nutrient Drips
Vitamin & Mineral Shots
Peptides
Regenerative Joint Injections
PRP Protein Rich Plasma, Microneedling
Prolozone, Prolotherapy
UBI – Ultraviolet Blood Irradiation/Biophotonic Therapy
EBOO – Extracorporeal Blood Oxygenation and Ozonation
Cold Laser Therapy
Activated Oxygen
Sauna
Rehabilitation Temporal Mandibular Joint -TMJ
Group Speaker & Author on many Topics  
Graduate of Palmer College of Chiropractic-West 1986
Graduate of National University of Natural Medicine 2021
Attended International College of Applied Kinesiology 1983 to present
Attended Institute of Functional Medicine 1990 to present
Cranial Facial Release, Advanced Certified
Practices in Ojai, California, Gresham, Oregon, and Hamilton, Montana
Doctor of Chiropractic - Palmer College of Chiropractic - West, Naturopathic Doctor - National University of Natural Medicine
Post-grad studies: 800 hours + of Applied Kinesiology
Additional training in treatment of brain & spinal cord injuries from the Upledger Institute of Craniosacral therapy and Institute of Functional Medicine
Treatment of women and children/infants
Cox Flexion Distraction Disc Injury Technique, certified to perform McKenzie rehabilitation, Certified Golf Injury Doctor
Swedish Massage Instructor at Ventura College from 1990-1994
Community Educator in Nutrition, Candida, Pressure Point Therapy, Stress, Alternative Health, Children's Health, Environmental Protection at home, Eat Right for Your Blood Type, Thyroid Basics, Exercise and more
Fund-raiser for non-profit organizations sa: PH Boys & Girls Club, Brain & Spinal Cord Center, San Francisco Earth Quake, 1994 Thousand Oaks Fire, Bobby Sox Softball, Calif. Association of Midwives, Steve Myers, FACE horse vaulting team
Teaching staff at Portland Community College, Functional Nutrition Program, Bioscience of Nutrition
Water Aerobics Instructor, Deep Water Conditioning Instructor, Pilates-Mat, Resist-a-Ball Instructor, Power Plate Trainer
Emergency Water Rescue and CPR Certified
Past Treasurer for the California Association of Midwives
Animal Chiropractor for large and small animals
Mastering the Thyroid, Neurotransmitters and Brain
Health Coach ®, Certified First Line Therapy TLC, Science Based Nutrition
Mastering the Thyroid
Neurotransmitters and Brain
Functional Blood Chemistry
Carrick Institute: Neurochemistry & Nutrition 150 hours
Postgraduate Studies in Functional Neurology through the Carrick Institute and Neurochemistry
Memberships:  ICAK, IAFNR, OANP, NDNR, AANP, CNDA
IV therapy training, IIVANP and SOPMED
Injection therapy training, Dr. Tyna Moore, Dr. Dennis Harper, KISMED and SOPMED
Cranial Facial Release, Elite Member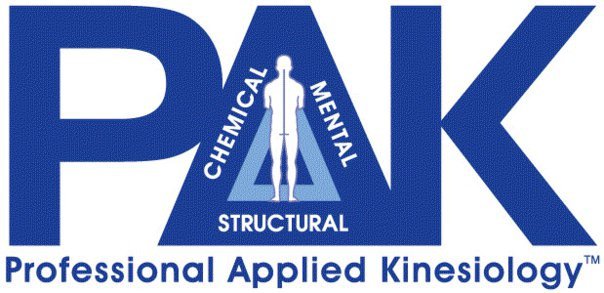 Fishing, SCUBA diving, horseback riding, motorcycling, mountain biking, skiing, camping, traveling, and teaching 
Philosophy and care objectives
We believe that knowledge can be empowering. The more we understand our bodies and the mechanisms that cause injuries, the more committed we become to getting better. The doctor is devoted to educating you about your body, how it works and how to heal it. We believe in working with our clients as partners, to learn from each other in our journey together to maximize health.
The body has the ability to heal itself. In Chiropractic and Naturopathic Medicine, we facilitate that ability by adjusting the spine and unblocking the life force of the body. This allows the body to heal itself as it is designed to originally. Our purpose in applying natural medicine is to help people feel better and to educate them in proper nutrition, chiropractic health, exercise, and the true cause of injury and illness. We weren't born with owner's manuals unfortunately, so it's our job to educate you in the proper care of the body, and optimum performance so that you have the chance to optimize YOUR body's performance.